Source: Creative Commons
Great Wall of China
Looking for books? Check the
If you need to access databases from home, logon to Moodle where the username/password combinations may be found at the Library/Middle School link.
NoodleTools
Use Noodletools to create bibliographic citations as the first step in recording your documentation. Then, use the notetaking feature to keep track of the information you find!

ABC-CLIO
Provides access to ABC-CLIO databases, including World History: Ancient and Medieval Eras and World History: The Modern Era.

CountryWatch
Provides current information about China, including social, economic, political, and environmental information.


EBSCOhost
A total of 24 databases, featuring periodical articles from more than 2,000 publications, reference books, and images.



Facts on File
Provides access to Facts on File databases, including Ancient and Medieval History Online and Modern World History Online.


Gale Databases
Provides access to Gale databases, including Gale Virtual Reference Library, Opposing Viewpoints in Context, U. S. History in Context, World History in Context, Biography in Context, and Global Issues in Context.

Gale Virtual Reference Library
Gale Virtual Reference Library is an e-book database of encyclopedias, almanacs, and specialized reference sources for multidisciplinary research.

Marshall Cavendish
Provides access to research information, including the history and geography of a country.

Proquest
Full-text and abstracts for periodical and newspaper articles, especially useful for The New York Times.

Salem History
Provides online access to Milestone Documents in American History, a primary source resource; Great Events from History; and Salem's Decades series for the 1920s to the 2000s.

British Museum

The British Museum site includes information about the geography, crafts, and writings of Ancient China as well as excellent interactive timelines.

Kid Info - Ancient China

Scroll down to the search box, search "Ancient China," and discover an extensive list of Web sites on the early history of China.

Kidipede - History for Kids (Ancient China)

This well-organized site provides links to key facts about Ancient China.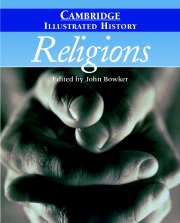 The Cambridge Illustrated History of Religions

Encyclopedia of China by Dorothy Perkins